Examples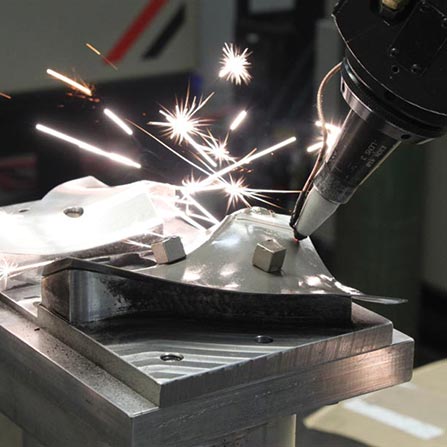 Titanium scuff plate that protects fuselage air-frames being trimmed on the LASERDYNE 890 system to a ±0.005 inch tolerance prior to welding.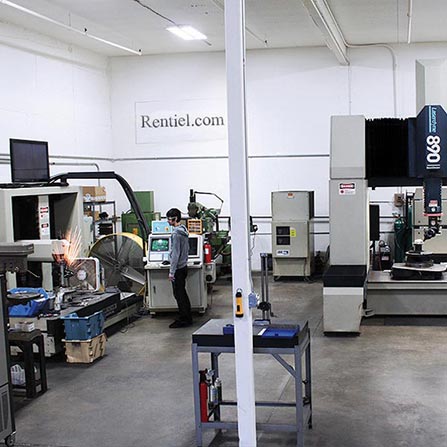 The LASERDYNE 780 (left) is equipped with a rotary and shuttle table while the 890 (right) has two rotary tables. The two laser systems give Rentiel flexibility to process very small to very large parts and to load/unload parts while both machines are processing parts for optimum productivity.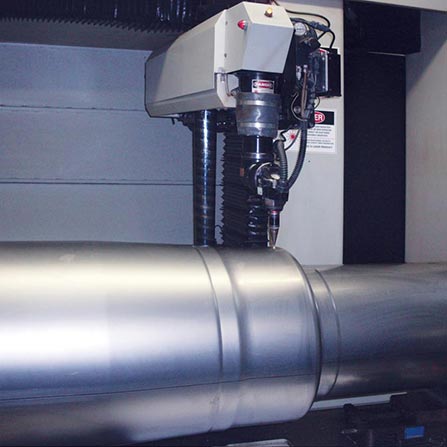 Both ends of a titanium nozzle are being trimmed at a ±0.002 tolerance for an aircraft ducting system. Consistent tolerances and quality trimmed edges are made possible using the 780 BeamDirector's Automatic Focus Control feature. AFC guides the motion system, maintaining critical focus position and following the contour of the part regardless of slight surface irregularities.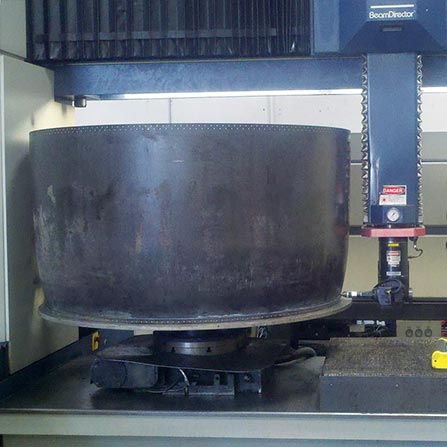 Giant aircraft engine exhaust nozzle undergoes refurbishing using the LASERDYNE 890 BeamDirector. The damaged contoured lower portion of the part is being removed and replaced. Refurbishing high value titanium aerospace parts like these is a growing portion of Rentiel's business.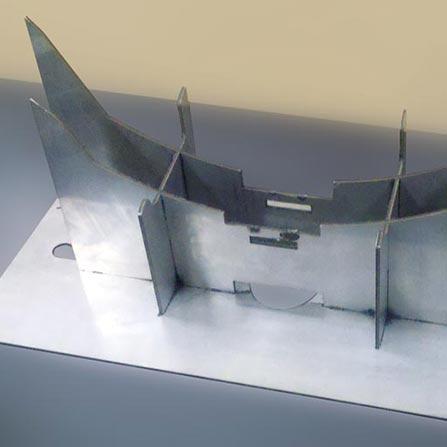 Rentiel fabricates temporary fixtures like the one pictured. The tool-building process is fast so that production on the lasers can move forward quickly enabling order fulfillment in just a few days.
Multi-axis Aerospace Part